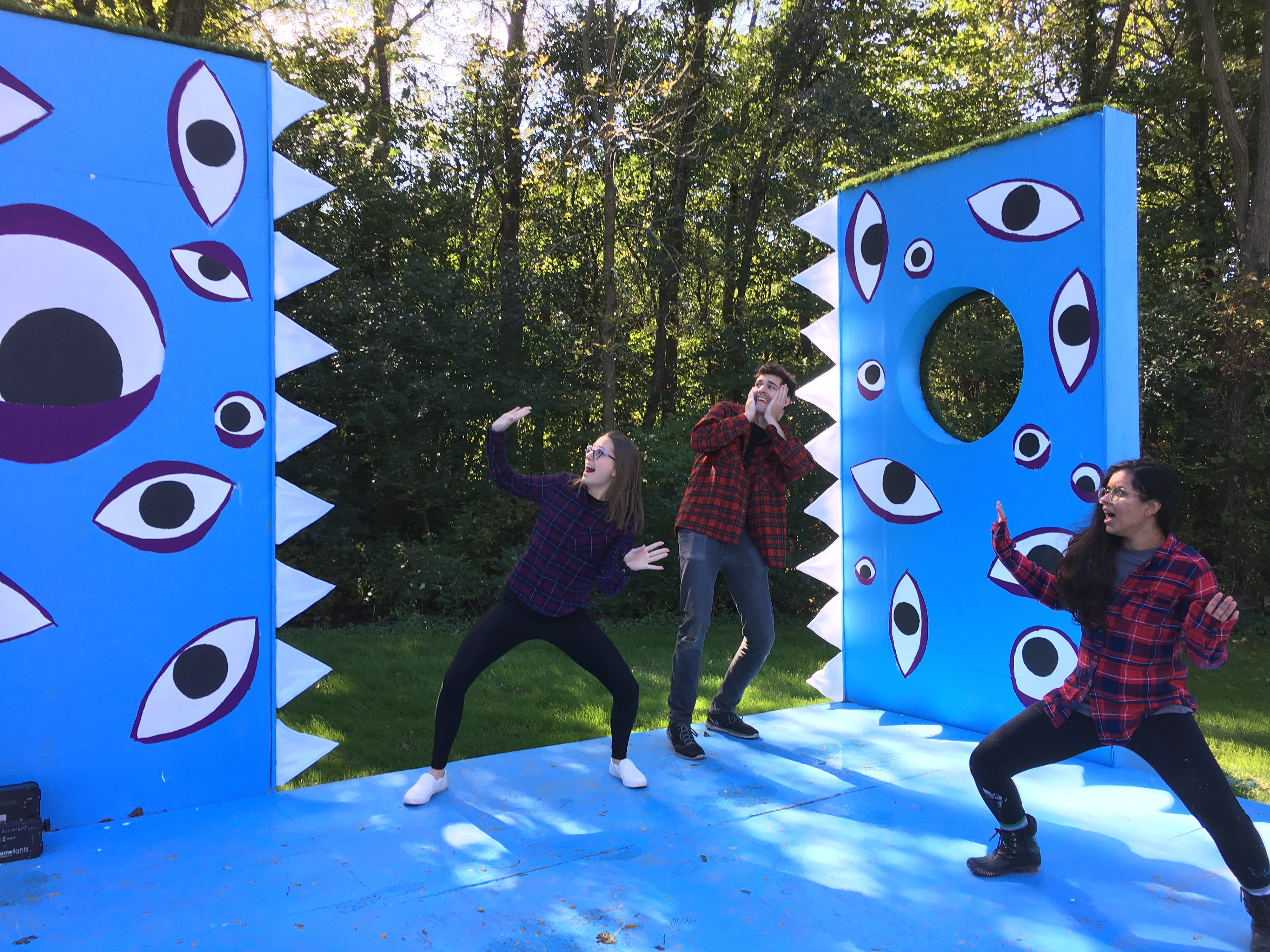 For Ragdale's annual Rags to Witches event, our team created an installation on top of the 2018 Ragdale Ring, "Monster Soup," on which we were all team members. Our design concept wanted to capitalize on the playful qualities of the Ring's existing design to make it fun and enticing as a Halloween installation. 

[CHARACTER]
Our design put each of the walls and noodles into "costume." Faces were added with different expressions to each wall: "scary" expressions on the green turf side and "scared" expressions on the yellow turf side (which all face the stage). 
Noodles were also transformed to be "monsters."  
The original blue was repainted a playful purple to get in the spooky Halloween tone.