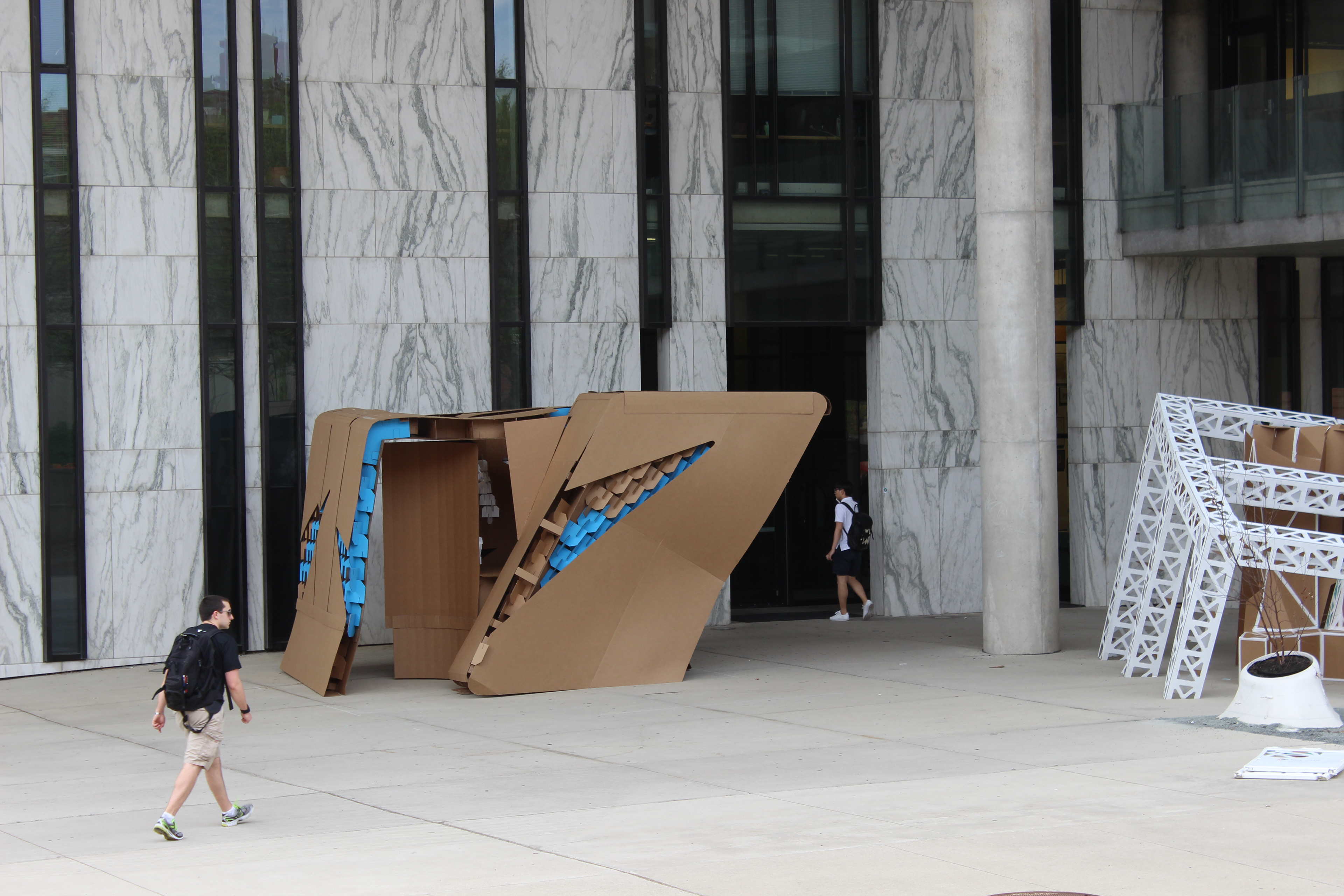 [BIG IDEA]
With the challenge of designing a voting booth entirely out of cardboard, this installation uses a series of structural sandwich panels, supported by a system of modular interlocking tiles. The outer layer peels back in certain areas to reveal the structural tiles beneath, celebrated with bright blue paint.
Three areas of enclosure provide different moments of compression and expansion, in both the vertical and horizontal directions. The tallest of these is 11' in height. The layout of the installation ensures privacy as ballots are cast, but allows a glimpse into the interior.

The voting area is lit from above with skylights which intersect with the oculus of the Knowlton School of Architecture building.