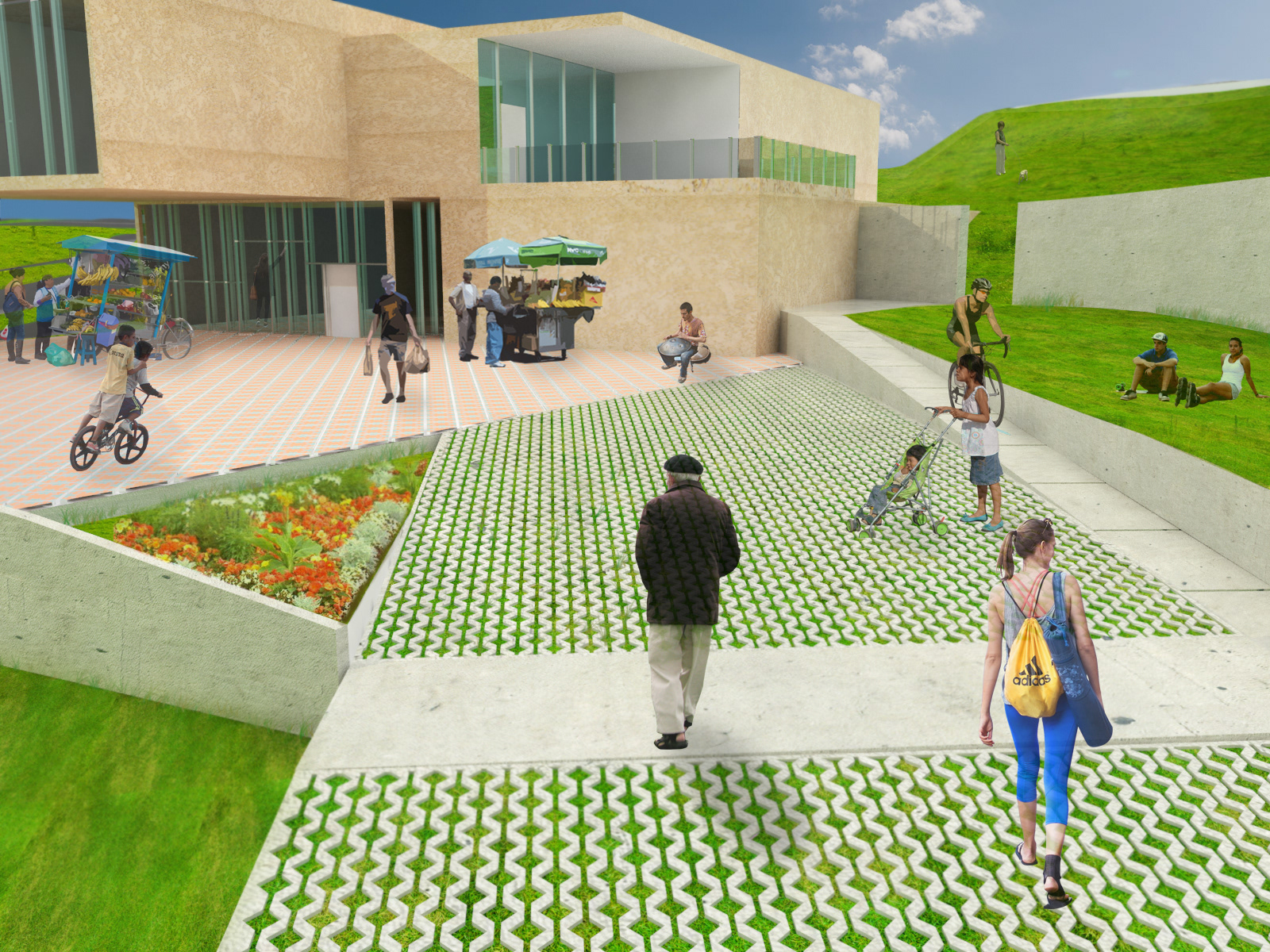 [THE BIG IDEA]
Barcelona Culinary Park is a project that seeks to create a public space that could bring together Barcelona locals and foreign tourists, young and old, around food. The project was conceived around the goal of making Barcelona's culinary culture accessible to low- and middle-income people who would not be able to eat at the many Michelin restaurants present in Barcelona. To that purpose, the culinary park contains a series of pavilions that each have a tasting room where people can sample creations as they were being made. In return for affordable bites of world-class cuisine, chefs have an opportunity to test their creations on a willing audience.
The project also creates an opportunity for cross- and community-programing to inhabit and enliven the site and in turn stimulate economic growth for the neighborhood.
[SITE]
The site is next to a botanical garden project and its situated on Montjuic, a hill in the city that is also home to the Olympic stadiums from the 1992 Summer Olympics. This project proposal makes minimal changes to the existing steepness of the site and in fact takes advantages of it to add to the scenic path through the site.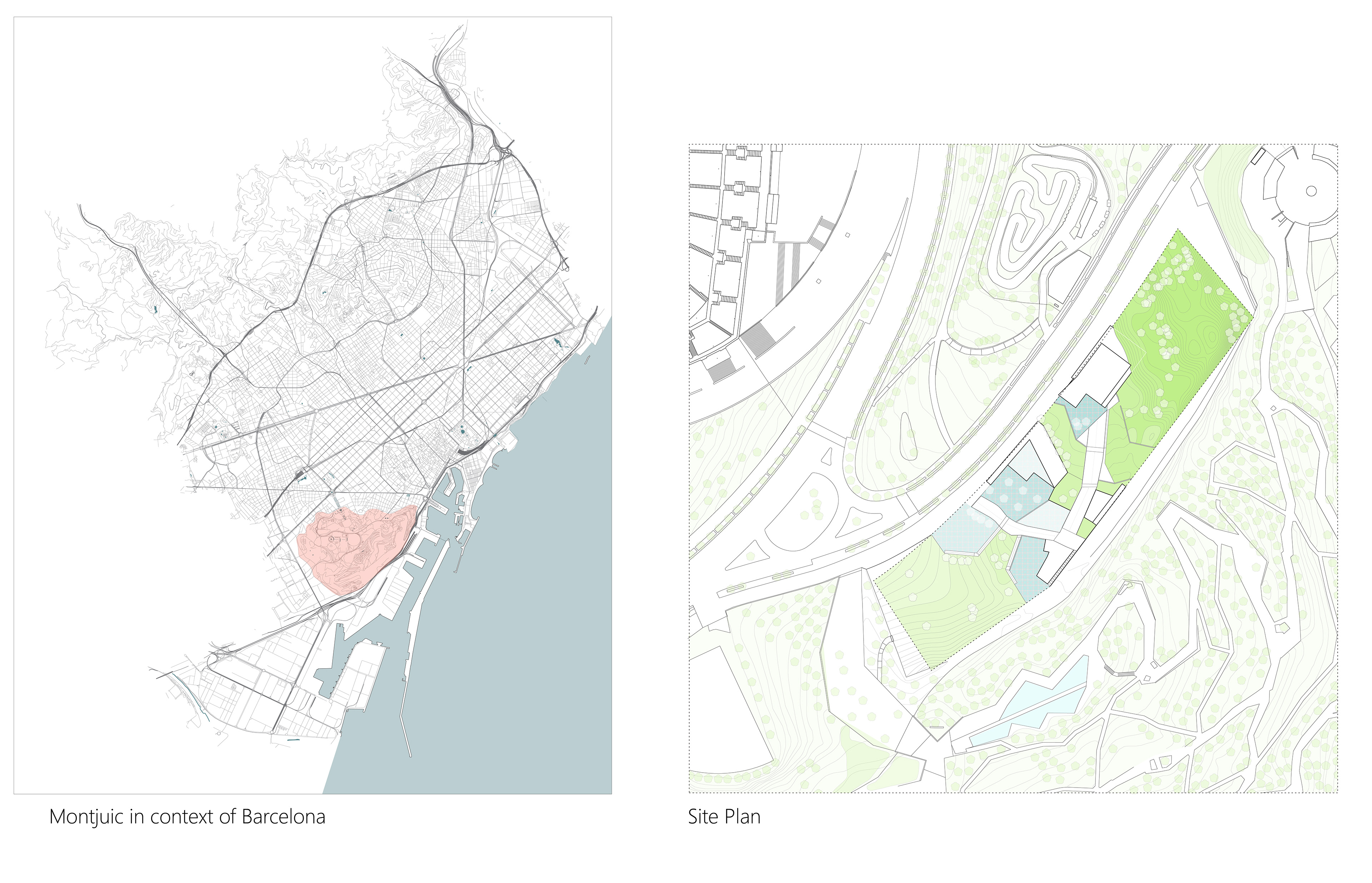 [ORGANIZATION]
A central path that follows the topography with minimal grading moves visitors up through the site, with paths branching off to the various plazas and green spaces on the site. The organization loosely echoes that of the adjacent botanic garden, in which a wandering path connects to different "regions" of experience. 
The entry plaza and plazas for pavilion three and four connect directly to the street, allowing for the possibility of food trucks, for example. These plazas are tiled with a take on Barcelona's iconic Spanish tiles. 
Concrete bearing walls, necessary in relation to the grading, also give a sense of individuality to each space and create "ledges" from which people in one space can look down into another. The green spaces at the top and bottom of the site are left untouched and provide opportunity for respite.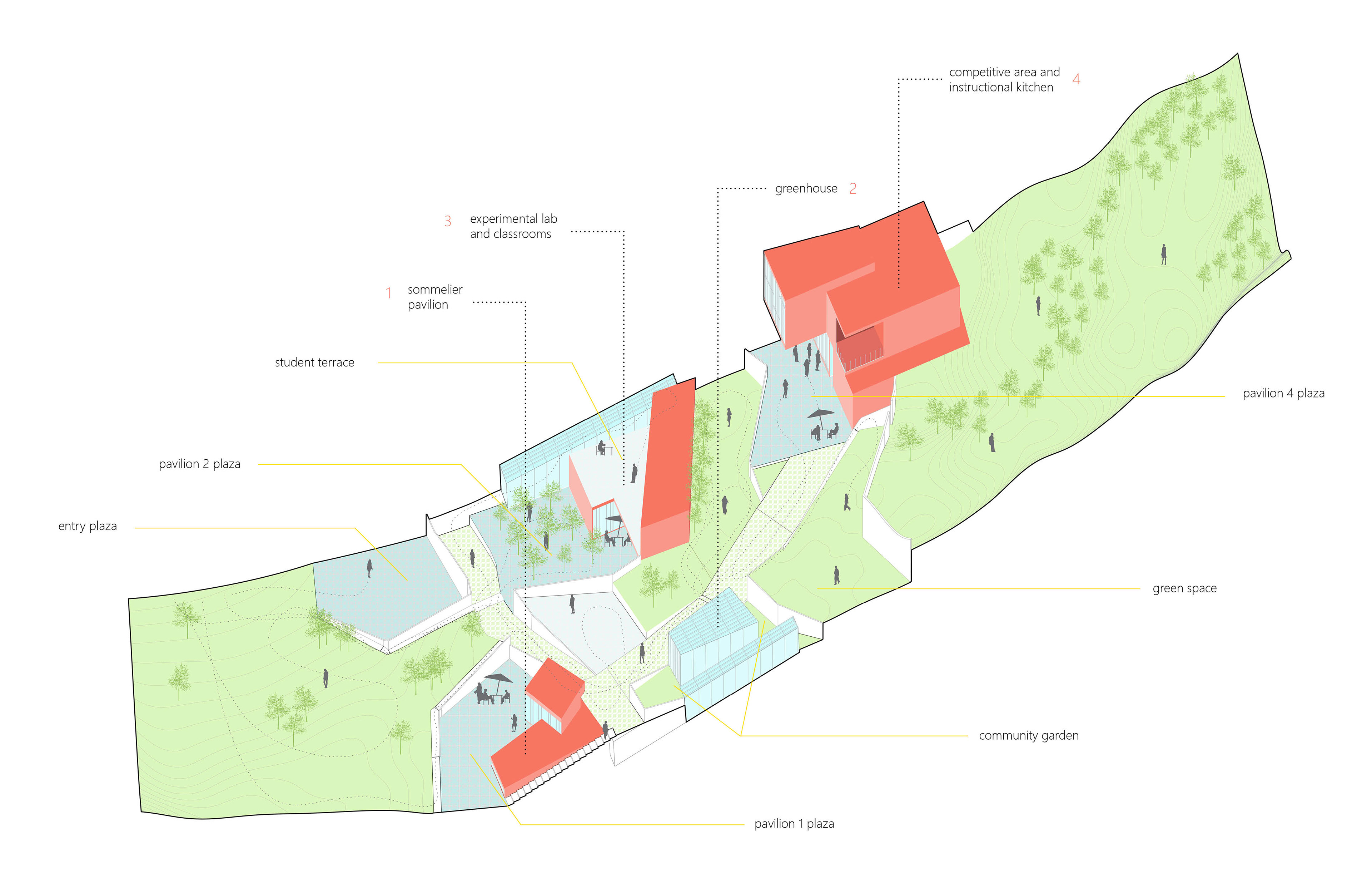 [program]
Four pavilions scatter through the site with individuated program, relation to the ground, and relative visual and physical access. Each pavilion has a different focus and different program:
Pavilion four: for testing of whole recipes and can be set up for cooking competitions.
Pavilion three: designed as labs to experiment with different cooking techniques and also holds classrooms for the public.
Pavilion two: a greenhouse to source ingredients.
Pavilion one: holds beverage research labs and links to a wine cellar.